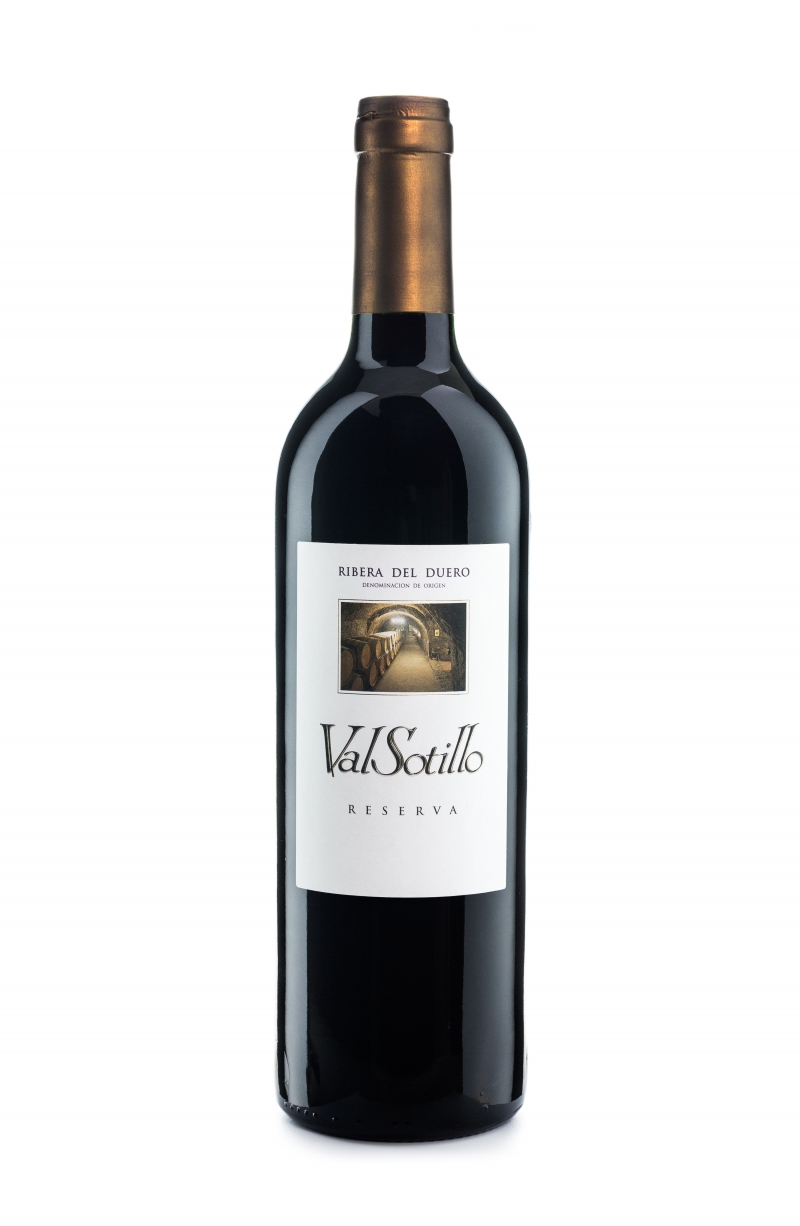 VALSOTILLO RESERVA 2018 - CWC
BODEGAS ISMAEL ARROYO .- VALSOTILLO
---
31.77$
Type Wine: Red
Alcohol Grade: 14.50º
Litrage: 0.750 l.
Country: 1
Year: 2018
Developer: BODEGAS ISMAEL ARROYO .- VALSOTILLO
---
---
VALSOTILLO RESERVA 2018 - CWC | BODEGAS ISMAEL ARROYO .- VALSOTILLO
Grape Variety: 100% Tinta del País (Tempranillo) The grapes are picked up by hand and put in small baskets by selecting them from the same vineyards. Ageing: 24 months in French and American oak barriques in a 16th century underground cellar, at a constant temperature of 12ºC TASTING NOTES Dark cherry-red colour. In the nose it is very aromatic and elegant, with tones of ripe fruit, fine spices, minerals, truffle, coffee and tea. In the mouth it is very well-structured, and balanced, with good body, but at the same time with great finesse, very velvety, really expressive and elegant. It is very long, and with an aftertaste of ripe fruit. Temperature wine consumption: From 16-18ºC.

Pairing
Fish stew
Grilled lamb
Grilled red meats
Roasted lamb
Roasted red meats
| | |
| --- | --- |
| Name | VALSOTILLO RESERVA 2018 - CWC |
| Winery | BODEGAS ISMAEL ARROYO .- VALSOTILLO |
| Type Wine | Red |
| Alcohol Grade | 14.50º |
| Litrage | BODEGAS ISMAEL ARROYO .- VALSOTILLO l. |
| Country | Spain |
| Year | 0.750 |
BODEGAS ISMAEL ARROYO .- VALSOTILLO
BODEGAS ISMAEL ARROYO is a family winery that is located in Sotillo de la Ribera, in the center of the DORibera del Duero in Burgos, surrounded by an incomparable wine-growing landscape, next to tourist and artistic resources of the highest quality, where the gastronomic quality is a proven reality and within the heart of the production of quality wines.
The winery was founded in 1979 when there was still no appellation of origin and its founder, Ismael Arroyo, together with a small number of vine growers-winemakers struggled to create the Denomination of Origin Ribera del Duero, which was formed in 1982.
Our vineyards, which reach an average age of 60 years (some are up to 90 years old), are planted only with the grape variety Tinta del País. The winery owns 25 hectares of its own vineyard, all of them planted in the Sotillo de la Ribera district. We also buy grapes from 40 grape growers in the town since the 1979 winery was founded. The work and care that we carry out in our vineyards is also carried out by these veteran vine growers in their own vineyards.
The great privilege of this family is its historic underground cellar from the 16th century excavated in rock where ValSotillo wines age in French and American oak barrels, in excellent conditions, naturally, at a constant temperature throughout the year, 12ºC.
This winery runs below the mountain where the traditional wineries of the town are located.
Considered one of the cathedrals of wine, the winery is further proof of the dedication of this family to winemaking.