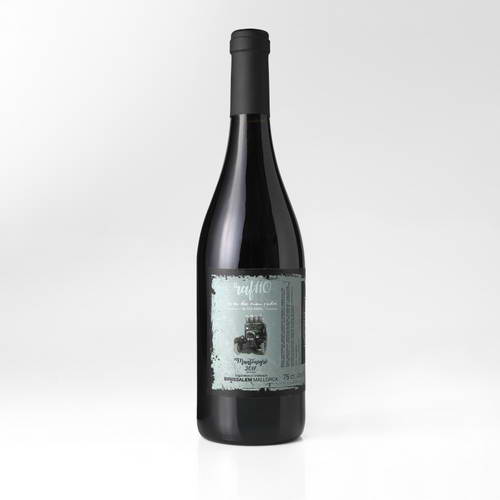 110 RAF
---
45.82$
Type Wine: Red
Alcohol Grade: 13.00º
Litrage: 0.750 l.
Country: 1
Year: 2017
Developer: VINS NADAL
---
---
110 RAF | VINS NADAL
Bright and clean ruby red colour with pale garnet hue. On the nose its intense with mineral aromas as well as liquor fruit, berries and oaky notes of vanilla, coffee roast and chocolate. On the palate it's elegant, mineral, with spicy hints of clove and balsamic that give it freshness and a long tasty finish. Technical information • Alcohol level: 13% vol. • Allergens: o Contains sulfites o No casein o No egg albumin Food Pairing Paellas and Risotto, Cured Cheese like Gouda and Manchego, Mushrooms soups, Lamb or pork stews and Barbecue meats. Winemaking Grapes are closely selected in our vineyards before harvesting and in our sorting tables. The Harvest took place by hand on early September 2017. After destemming and pressing, the must starts fermenting in stainless-steel vats at 20ºC with temperature control for 15 days. After the malolactic fermentation ends, the wine has been stabilized. Then aging starts in American and French oak for 22 months and it then spend 1 more year in the bottle. This wine has been filtered and clarified before bottling. The final bottling was 484 bottles of 1500 mL and 217 bottles of 750 mL. Our RAF 2017 can still age for another 8 years. Vins Nadal Vineyards Our vineyards are located in the D.O. Binissalem Mallorca, in the villages of Binissalem, Biniali, Santa María and Sencelles. The soils are calcareous sand and clay with gross elements of gravel and rocks. The Tramuntana mountain range limits our vineyards preventing frost and cold winds, but also providing mist and clouds during the hot summer days. It also provides natural subterranean water for our older vineyards. The grapes used for the winemaking of this wine are from vineyards of over 50 years old. The weather its Mediterranean with hot and dry summers and soft and humid winters. 2017 was a very dry year with less than 400 mm of rainfall and temperatures in the summer reached 38ºC and temperatures as low as 2ºC in the winter.

| | |
| --- | --- |
| Name | 110 RAF |
| Winery | VINS NADAL |
| Type Wine | Red |
| Alcohol Grade | 13.00º |
| Litrage | VINS NADAL l. |
| Country | Spain |
| Year | 0.750 |
VINS NADAL
Bringing the unique indigenous grapes of Mallorca to your Door
FAMILIAR, TRADITIONAL, SUSTAINABLE
Our wines reflect a sense of place, a landscape of an island with coast and mountains on the same frame, a hot summer day or a cold sunny afternoon. Every bottle is an expression of family tradition, of sharing and coming together, of the Mallorcan culture. Their aromas will remind you of a local market with Ramallet tomato, pomegranate fruits, cherry and fig trees, and herbs of liquorice and fennel. With our wines we wish to take you in an adventure to this place, so you can feel our passion and share with you flavours and aromas of the island of Mallorca.
Vins Nadal Winery is one of the oldest House of Wine in Binissalem, a village located 20 kilometres away from Palma the capital of the Mallorcan island in Spain. Binissalem has always been dedicated to the wine industry since its very beginning due to the influence of the Roman conquerors in ancient times. Today some of the best wines in Mallorca are been made under the Appellation of Origin Binissalem which since its very early settlement has protected the indigenous grape varieties of this valley. Today we are proud to own 7 hectares of indigenous grape vineyards of Manto negro, Callet and Prensal blanc some as old as 60 year with an annual production of around 90,000 bottles bringing this unique product to all of our winelovers.
The AOC Binissalem' s terroir is located in the outskirts of the valley of the Serra Tramuntana mountain range with a privilege Mediterranean weather year around with hot and dry summers and mild cold winters with low rainfall year around and an elegant and persistent ocean breeze enriching the soils with minerality.
Today Vins Nadal produces white, rosé, young and oaky still wines under two brands, Albaflor and 110 Richter. The wine grapes are grown in vineyards where the preservation of life and natural ecosystems, with sustainable agriculture it's our main premise. As a result of the hard work for over the last 12 years now we can produce wines closer to an ecological approach with zero residues concerning the usage of agrochemical agents bringing a safe product to your table. As well as respectful to the environment using biodegradable and eco-friendly packaging in all our products.