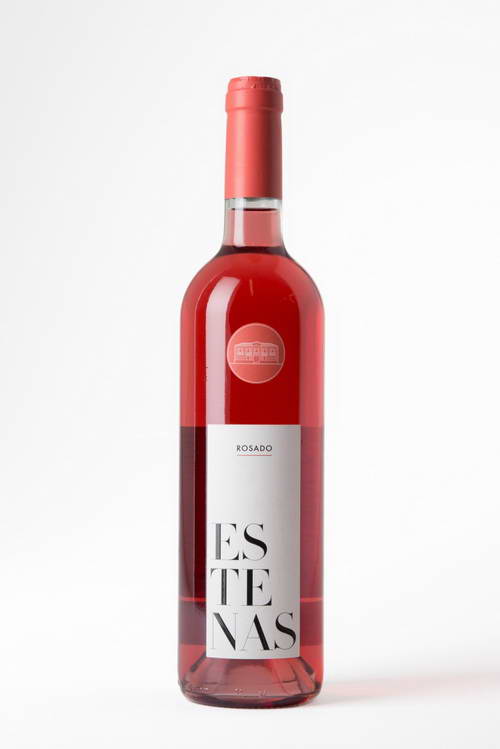 ESTENAS ROSADO JOVEN
---
5.95$
Type Wine: Rose
Alcohol Grade: 12.00º
Litrage: 0.750 l.
Country: 1
Year: 2021
Developer: BODEGA VERA DE ESTENAS
---
---
ESTENAS ROSADO JOVEN | BODEGA VERA DE ESTENAS
A bright clear wine, rose with strawberry notes and a touch of violet on the edges. An intense succulent fruity bouquet. Well balanced and fresh in the mouth, with just the right acidity. An aftertaste pleasant and elegant.



| | |
| --- | --- |
| Name | ESTENAS ROSADO JOVEN |
| Winery | BODEGA VERA DE ESTENAS |
| Type Wine | Rose |
| Alcohol Grade | 12.00º |
| Litrage | BODEGA VERA DE ESTENAS l. |
| Country | Spain |
| Year | 0.750 |
BODEGA VERA DE ESTENAS
Vera de Estenas Viñedos y Bodegas is the spirit of Francisco Martínez Bermell. Since it was installed in the region of Utiel-Requena in 1945, it brought the export tradition of the Grao de Valencia. Independent of the family business, Francisco Martínez Bermell, under the teaching of D. Pascual Carrión, at the enology school of Requena, he became one of the most prestigious winemakers in Spain. He was elected president of honor of the Spanish association of winemakers, after being president for two terms (8 years) and vice president of the International Wine Organization (OIV).
In 1981 all his wine activity, which had been deployed especially in the municipalities of Requena and Venta del Moro, moved to the winery Casa de Don Ángel, modernist building built in 1919, near Utiel. This winery returned to show its pioneering spirit and began an intense change that it considered necessary in the viticulture of the region little by little it left the exports of wine in bulk and focused on improving the grape varieties and recovering the bobal with new types of elaboration , all aimed at quality bottling. This is how Vera de Estenas became the first Valencian winery to grow and develop varieties such as Chardonnay, Merlot, Cabernet Sauvignon and Malbec.
And this has been the challenge that their children have continued, especially Félix Martínez Roda, who year after year produces wines with their own stamp, being faithful to the concept of innovation, but without losing the expression of the terroir where the vineyard is grown. Precisely this search for its own personality, which tries to combine tradition and modernity, is the legacy and the spirit of Vera de Estenas wines.